Summer Guide
The Summer Guide provides detailed information on course registration, sessional dates, and course descriptions for the Spring/Summer Term. You can pick up a copy of the Summer Guide in Student Central, in Western Student Services Building.
We make every effort to ensure that the information in our publications is accurate and timely; however, some offerings change after the printed publication has been produced.
For the most up-to-date information, please check the online Western Summer Academic timetable. Course descriptions can be viewed in the Academic Calendar.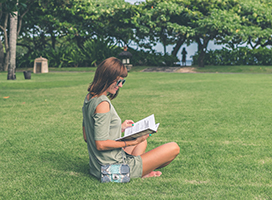 Academic Timetable - Undergraduate Summer Courses
Courses scheduled in the Summer term can be viewed on the Western Undergraduate Summer Academic Timetable. Note: Subject to change, please check for updates.
Search Options - Quick Tips
Narrow your search for Summer Courses by using these drop down menu options: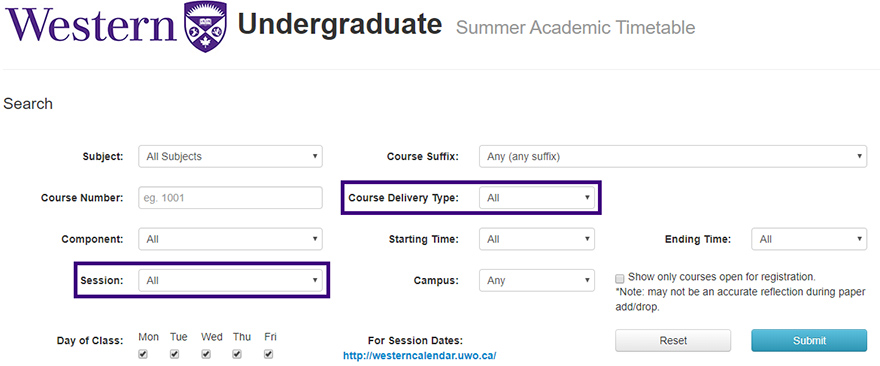 | Session | Time Period |
| --- | --- |
| Intersession | Six-week period - May to June |
| Summer Day | Six-week period - July to August |
| Summer Evening | Twelve-week period - May to August |
| Distance Studies | Twelve-week period - May to August |
| Course Delivery Type | Method of Instruction |
| --- | --- |
| In Person | Face-to-Face |
| Blended | Face-to-Face and Online |
| Distance Studies | Online |
Academic Policies
Degree Requirements
Module/Program Requirements
Course Information
Important Academic Date and Deadlines