How much do I owe?

How to tell how much you need to pay for your 1st installment of tuition due August 2 (1st years) or August 15 (upper year). You can check your year under My Program in Student Center.
Log in to Student Center and navigate to Student Financials > Fees and Refunds > Statement of Account.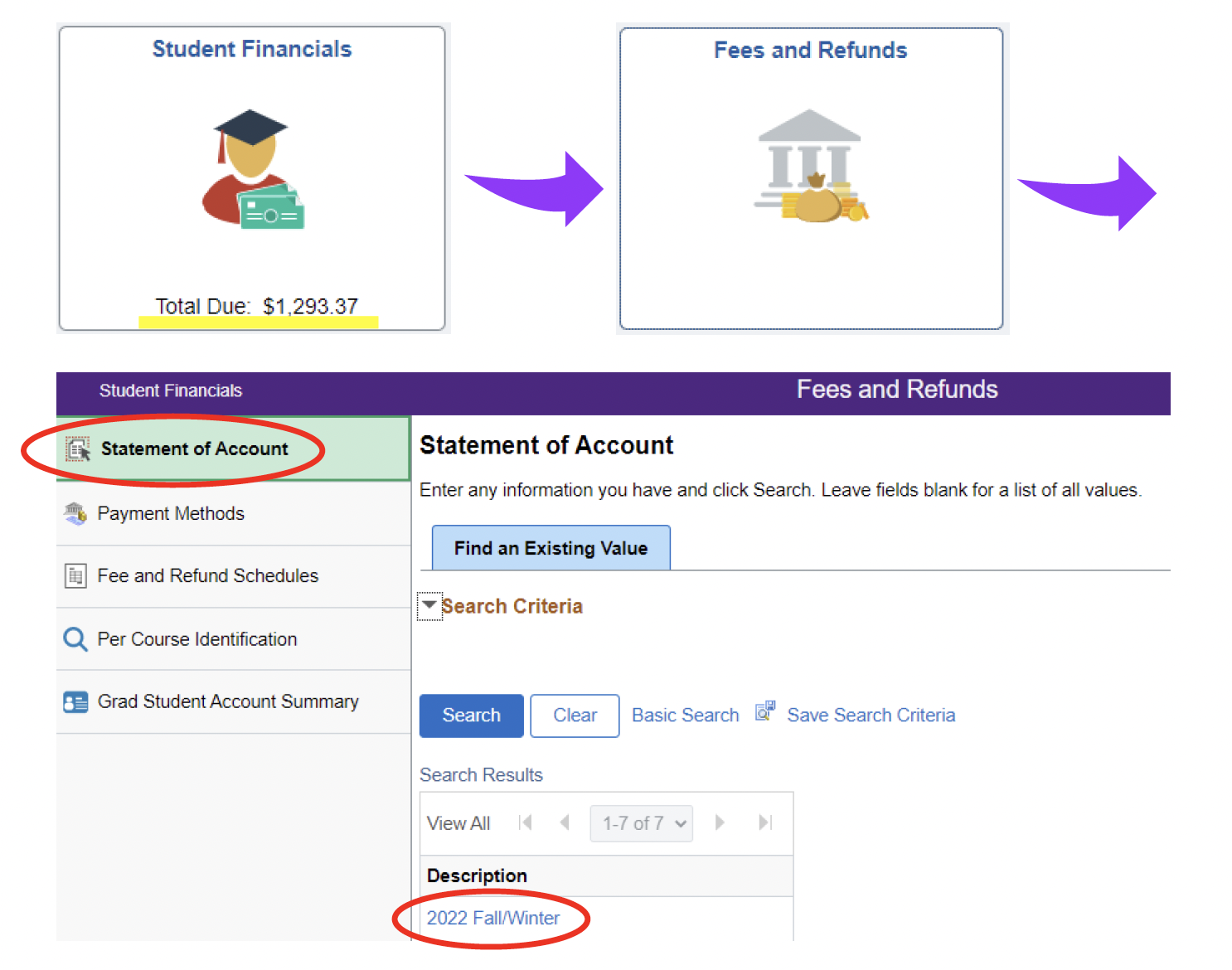 To see how much your first installment is click Detailed Statement of Account and choose 2022 Fall/Winter
Scroll down the page until you see 1st installment and the due date.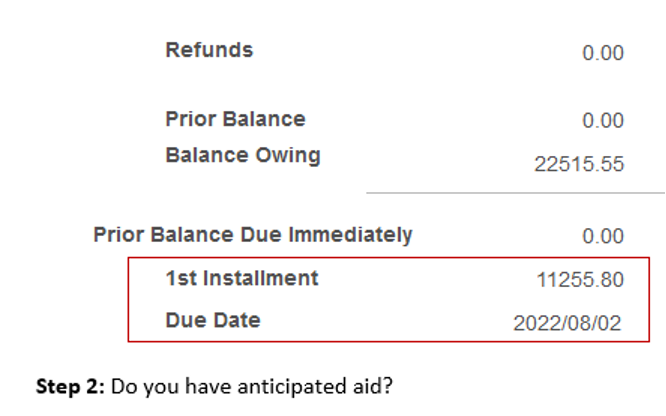 Students who have been awarded an Admission Bursary or Upper year scholarship will see the funding under Anticipated Aid until early September when it is disbursed into your fees account and applied towards your fees. If you see an amount under Anticipated Aid by the tuition deadline, you can deduct that amount from your 1st installment or full balance owing.


Note: If you think you are eligible for a first year entrance scholarship it will be applied later in August and be deducted from the 2nd installment of fees due December 1, 2022.
OSAP/Out of Province loans are NOT considered anticipated aid and will not show here.
Is your remaining fees deferred until your OSAP arrives in September?
Do you see the link 'What do I owe in addition to OSAP?' If yes, click the link.
If the Amount Due is greater than $0 you are responsible for paying that yourself by the fees due date.

Note: if your 1st installment of OSAP is greater than the amount you see OSAP sending to Western, the difference will be sent to you via direct deposit with the account you setup on your MSFAA.
Out of Province students who are applying for provincial loans for the first time must submit a Virtual Helpline – Out of Province (OOP) Loans to let us know they have applied so we can defer the portion of fees covered by the loans.
If this is not your first year of receiving OOP loans we will defer your 1st installment of tuition until September 30 and your OOP loans are processed and released.


We recommend students with a Canadian bank account pay online through Internet Banking.
For International students we recommend GlobalPay.
Once you have paid your fees, keep a copy of your receipt. We do not require you to send us anything.
Please allow 3-5 business days processing for it to appear on your Student Center as a credit.